Who We Are
Virtual Phone Line was a Dream, in the mind of its inventor Rehan Ahmed in year 1996. He decided that it must be possible for anyone anywhere to have a US phone line to ring at their home or business In his case, his home country Pakistan.
It came true in year 2000. The first voice call was made over IP, from a public network using a USA phone number. More research and development led to, the final product, still available in different forms at Virtualphoneline.com A Virtual Phone Numbers Provider, and with other services of Super Technologies, Inc.
The concept and use of Virtual Phone Line won the 2001 Spring Internet World Expo in Los Angeles, competing with giants like Cisco, 3com, Oracle and Microsoft. There was no Vonage in 2000 and 2001. No Packet 8. Although, the customers of Super Technologies were using the service all over the world, the mainstream did not put faith in the service until Vonage made it popular in 2002, enhancing the Virtual Phone Line concept with their millions of dollars, and making it a huge success.
Today in 2015, there are millions of global users of VOIP-based phone lines in one form or another.
Today Virtual Phone Line service does not require Internet. Virtual Phone Line works over regular phone line service, because the long-distance costs have reduced over time. It is also possible for a Virtual Phone Line to be set to ring to a SIP, IAX2 or IP address such as VPLnumber@ipaddress.com. Virtual Phone Line is versatile, feature-rich, and empowering to all. Super Technologies, Inc. invites you to take advantage.
Virtual Phone Line is a Service and Trademark of Super Technologies, Inc., United States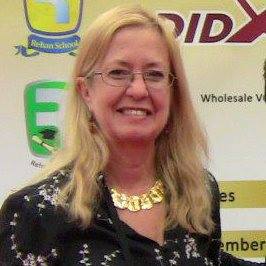 Suzanne Bowen
VP- Marketing
"We thrive to sell you the best possible product, for your needs, and give you a great phone experience."